First Week of PCC Dual Enrollment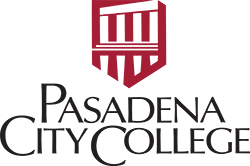 To start the new year, our school began with its dual enrollment classes, offered by PCC, on January 10, 2022. The three classes being offered are Kinesiology (Mon/Wed), Psychology (Tues/Thur), and Sociology(Tues/Thur), all taught by PCC professors. Students that take these courses are able to attain high school and college credits at the same time. Each class takes place from 3:00-4:25, in rooms 401 and 407. Taking these courses not only gives students an incentive of accumulating credit, but becoming familiar with how a college class runs. 
To register for these classes, several registration days took place in the College and Career Center, where students of all grades could enroll for dual enrollment classes. While enrolling, students sign up as PCC students, signing up on PCC's registration site directly.
In each of these classes, students are considered as college students, from being given PCC Lancer ID and logins to the complexity of the discussions being held. Textbooks are offered both online and through a physical copy, The tests given are all based on the presentations and lectures given in class, covering major topics from the textbook.
PCC dual enrollment is a great resource for students to become accustomed with the college experience and a great way for students to maybe find their interests for the future. "I think the PCC class is extremely valuable because it provides the academic rigor and information of an AP class, but it lets us take it if we don't want to give up an elective or don't have room in our schedule," Carlo Repetto (9) said.