Mr. Daniel Hernandez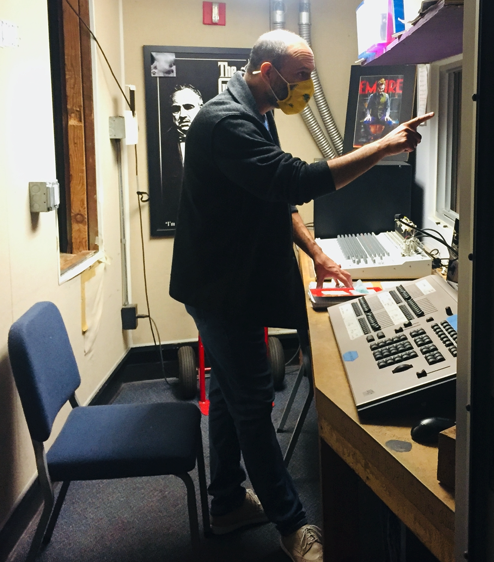 As the Titans return to the hallways after staying in quarantine for the past year due to the COVID-19 pandemic, we welcome several teachers and faculty, among them our most recent Thespian club advisor and drama, theater and ELD instructor, Mr. Daniel Hernandez. 
Technically speaking, Mr. Hernandez, 44, isn't entirely new to the SMHS family. Having worked as a substitute teacher and acting coach at San Marino from 2010 to 2015, Hernandez and his family has quite a lot of history at the school. His wife of twelve years, Dr. Amanda Hernandez, taught English on this campus as well for eight consecutive years; they live happily together with their baby daughter and two dogs. 
"I like that the campus feels like a home and that everyone is welcoming and a warming presence," Hernandez said when asked about what he liked most about SMHS. 
Mr. Hernandez is more than qualified to teach his subjects: he has a bachelor's degree in Theatre Arts from UC Davis, and currently resides on the Board of Directors for the California Educational Theatre Association. Even before he came to San Marino, Hernandez had been teaching acting classes since 2002; for the past three years, he had been teaching 11th and 12th grade English at Village Christian School. 
A warm, enthusiastic, and often comedic teacher, Hernandez is great with many of the students in his classes, which is something this writer has experienced firsthand, even in the short time since school started. When I asked him why he chose teaching as a path, he replied, "I teach so that students can develop their own voices so that they can tell their own stories. This way students are the authors of the story of their lives. I love to collaborate with people so that many voices can contribute to something special, whatever it may be."