Fall Baseball Program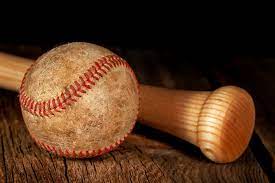 This past Monday, September 27th, a new era began in the Titan baseball program. Coach John Franklin began his first season with the baseball team with the start of the annual offseason program. Coming off of a rough season last year, the baseball team will look to bounce back in hopes of a successful 2021-22 season. 
While at practice, the team works on the fundamentals of baseball, specifically hitting and defense, as well as trying to find who fits best where, all before the first pitch of the season is thrown. Pitching, conditioning, and baserunning are some of the other key aspects of the game being taught by Coach Franklin and his supporting staff to both the returning upperclassmen and the new coming underclassmen, whether it be freshman who just arrived at school or sophomores who couldn't participate in last year's shortened season. This program is greatly helping Titan ballplayers who need to get the rust off.
"It is a great way to improve during the offseason," said Jamie Bercaw, 9. While many other baseball players around San Marino High School play other fall and winter sports, offseason baseball greatly rewards players who decide to participate by vastly improving their abilities and hone them in before the season. With a larger program compared to previous years, many on the team have high hopes for the coming season, and under new leadership, who knows what this season will look like. Regardless, the Titan baseball program as a whole seems to be coming together. "The team looks solid and it seems like everyone is excited to start playing," Bercaw added. 
The offseason baseball program appears to be showing good signs for the coming season as the team looks to bounce back from a very poor finish last season. Nobody knows what this new era for San Marino baseball will look like, but no matter what happens, the Franklin era of the Titan baseball program begins here.