Winter Sports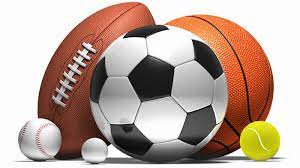 As Thanksgiving Break looms near, fall sports at school are slowly wrapping up their seasons or preparing for the playoffs. Irrespective, our winter sports are now about to start. These include boys and girls basketball, soccer, wrestling, and girls water polo. Most athletes participating in these sports are either in a fall sport or in the off season for their respective winter sport, preparing for the upcoming season. Off season preparations include weight training, summer practices, and pre-season/scrimmage games. Sports such as basketball, like football, request their players to sign up for summer ball through our summer school website. This summer experience helps all the sports' players prepare thoroughly before the season begins. Now, let's see what the upcoming weeks of Titan Winter Sports will look like.
After a short and limited season last year due to COVID, the boys and girls basketball teams look to have an optimistic start to this year, with the boys' varsity basketball opening their season versus Hoover and the girls versus Alhambra, both on November 15th. Now officially back, not only will our Titans showcase their passion to everyone on the court, but also through our infamous basketball student section, the San Marino Armory. Thus, the season upcoming looks promising and exciting, not only for the players, but for all. 
Though not a well covered sport, soccer is one of the hidden gems at our school, where students can channel their inner Messi and represent the Titan blue while playing the "beautiful game." This year, soccer held their tryouts a couple of weeks prior, and have been practicing for their opening games to the 2021-2022 season, which for the boys is versus Arcadia on November 16th, and the girls on November 18th versus Mark Keppel. The Titans look forward to an amazing season of soccer, filled with astounding screamers, incredible saves, and the thrilling Titan teamwork. 
Furthermore, another exciting part of the winter is the boys' and girls' wrestling seasons, a particularly new sport to our school. However, just as it is new, it is just as exciting and amazing to watch. A sport entailing strength and power, but at the same time technique and precision, truly emulating the pinnacle of what it means to be an athlete. Unlike the other winter sports, wrestling will start after winter break, with their first match set against Hoover at home. Although the wrestling season is a couple months away, our wrestlers can't wait to hit the mat. 
Finally, the last winter sport to start for this year will be girls' water polo. The boys' team played in the fall, where they qualified for CIF. The girls' team looks to do the same and more, bringing more trophies to our school.  The Titan water polo program is known to produce Junior Olympic players, and hopes to bring their talent, channel it under our amazing coaches, and have a great season.
The Titans can't wait to get back on the court, field, and in the pool, representing the Titan blue after a long and grueling pandemic, in hopes of making the 2021-2022 season memorable and like no other.