COVID Cases in California on the Decline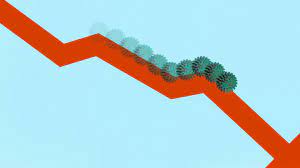 Throughout the pandemic we have seen the rise and fall of COVID-19 cases. With more than 60% of Californians fully vaccinated and indoor mask mandates in place in many areas, California's cases have been on a decline. Kids from 5 to 11 are expected to start their vaccinations soon as well after the Food and Drug Administration (FDA) on Friday authorized Pfizer-BioNTech's coronavirus vaccine for emergency use in children. About 28 million children in the group will be eligible to receive one-third of the adult dose, with two injections three weeks apart. The Centers for Disease Control and Prevention (CDC) is expected to approve the vaccine later this week.
In Los Angeles County, test positivity rate is under 1%, according to the LA County Department of Public Health. Late last week, there were nearly 660 people hospitalized with COVID-19 in LA County with 11 new deaths due to COVID-19 reported on Sunday. Since the beginning of the pandemic, 26,637 people have died in LA county alone. 
As numbers fall, families and friends are more likely to get together with all the major holidays and events around the corner. Particularly indoors gatherings with unvaccinated people can increase the risk of transmission and public health officials caution to stay vigilant. If we stay protected and safe during these times, the COVID-19 cases could stay down and not rise up again, bringing us closer to ending this grueling pandemic.