LA City Council Approves Mandate Requiring Vaccination Proof At Indoor Businesses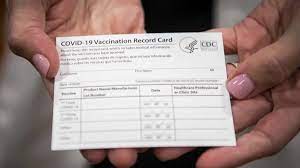 People visiting many indoor businesses in Los Angeles will soon need to prove they are fully vaccinated against COVID-19, according to a new mandate recently introduced by the City Council.
The requirement includes places such as indoor restaurants, hair and nail salons, gyms, and other public spaces. Enforcement of the mandate, one of the strictest of its kind in the country, is not expected to begin until November 29, 2021. Because the vaccine for 5 to 11 year olds have been approved very recently, the mandate will be in effect for people 12 and older.
For a first violation there will be no fine, with subsequent violations increasing from  $1,000 all the way to $5,000. Proof of vaccination includes: 
Vaccination card issued by the CDC, this can also be a similar document issued by another country. 

A photocopy of a vaccination card or a photo on a phone or electronic device. 

A personal digital COVID-19 vaccination record (again issued by the CDC). 

Documentation of COVID-19 vaccination from a health provider. 
People over 18 must show proof of identification along with proof of their vaccination. Though these rules only apply to indoor businesses, people eating or gathering outside still have to show proof of a negative COVID test, or proof of vaccination, if there are more than 5,000 people in attendance.
This effort comes to precaution people when going out and into indoor places, where COVID is most susceptible to being contracted. Hopefully with this, indoor businesses can help make sure people are safe.