Soccer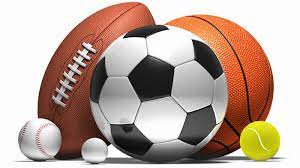 Soccer season has finally kicked off and unfortunately, the Titans haven't started the season off strong. Despite playing with spirit and boundless energy, the Titans were outclassed by the Arcadia Apaches, losing by seven in an utter demolition. However, San Marino bounced back with renewed confidence and vitality. They nearly defeated Mark Keppel, losing by only one goal in an incredibly intense game where both teams were evenly matched. 
This week, the Titans played both Alhambra and Providence with the former being on Tuesday and the latter being on Thursday. Once again, the Titans were demolished by an incredibly talented Alhambra team, losing by 9. A brutal blow to the morale of the team, the team was beaten badly in all facets of the game. "It was tough, you know. Losing by 9 isn't easy for the boys. Alhambra was a great team, and we severely underestimated them. But I still think we at least tried to play competitively," said Coach Josh Cortez. 
On Thursday, the Titans played much better against Providence, even netting their first goal which was a penalty scored by Michael Yuratich (12). The final score ended 2 to 1, with the Titans narrowly losing. During the game, the Titan's defense was extremely strong throughout both halfs, and their counter-attacking offense proved to be effective. The winning goal from Providence High School was also quite controversial as the referee accidentally blocked Goalkeeper Jaeden Kusuma's (9) view of the ball so that the shot barely squeezed in into the net. "It was tough being so close to victory, but that's a good thing. As I've said before, I want our home games to be difficult for opposing teams. I want them to have to fight and struggle for a victory." said Cortez on Thursday. 
Even though the Titan Soccer Team was obliterated in two separate games, its players still work hard every day and improve. While it may lack the talent that other teams possess, Titan Soccer will continue to fight hard every game.