9/11: A Day of Remembrance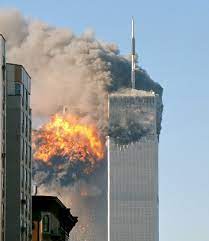 It has now been twenty-one years since the attack on September 11, 2001, and ever since that fateful day, the world has changed immensely. This act of terrorism left not only a nation, but an entire planet in shock. As America approaches the twenty-first anniversary of the attacks on our nation, an entire country reflects on what happened on that horrific Tuesday morning. 
In one day, 2,996 innocent people lost their lives in attacks on the Twin Towers, the Pentagon, and an attempted attack on the White House, in which the plane crashed in a field in Pennsylvania after the crew and the passengers retook control of the flight. These attacks can only be described as one thing and one thing only: a tragedy. As President George W. Bush was told by his chief of staff, "America is under attack." That day turned from a normal Tuesday into one of the most tragic events in American history, and the attacks on September 11, 2001, changed our world forever. 
These changes ranged from details seemingly unnoticeable to daily parts of life. The Department of Homeland Security was formed. Security at airports grew stricter. We got dragged into a war still lasting to this day. But let us take a step back, as nearly three thousand innocent people were killed in attacks against our nation and against the freedom we hold as Americans. Each year now, we remember those lives lost on that fateful day, and for one day a year, America can be a united nation. Ground Zero, where the Twin Towers once stood, now stands as a memorial for the lives lost, and places around the country stand to remember the events of 9/11. The images many saw that dreaded morning haunt people to this day, but all we can do is honor those who we lost and remember them each year.