HM Queen Elizabeth II dies at 96, Charles to the Throne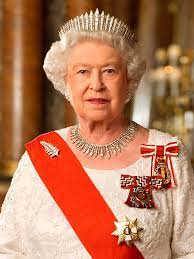 God Save the… King? That's gonna take some time to get used to. Whether it takes 70 days or 70 years to get used to it, the looming prospect of a King in England has arrived (as long as it took). Yet the reign of the late Queen Elizabeth II has marked one of the most historic and climactic reigns in British and monarchical history. 
Elizabeth Alexandra Mary Windsor. The Queen. The Crown. Lilibet. These are all names and titles of the woman who signaled in the new era of change and modernity in 1952 when acceding to the throne. Coming in at a time of cultural and societal dysfunction, following consequential World Wars and political crisis, the Queen represented a constant of the old, traditional style of sovereignty that at times Britain needed, but also the desire to evolve into something more than a shiny crown: a symbol.
Prior to her ascension, Her Majesty was simply Lilibet to her newly wedded husband, Prince Phillip, and two children, Charles and Anne, as well as Princess and heir to the throne, which frankly nobody paid much attention to until the time came. She was an avid admirer of horses, keeping many at her various estates and racing them in numerous races even till recently. Enjoying time with her family was a commodity she cherished when afforded the time to during her strenuous and busy schedule as sovereign. "I declare before you all that my whole life, whether it be long or short, shall be devoted to your service and the service of our great imperial family to which we all belong. When peace comes, remember it will be for us, the children of today, to make the world of tomorrow a better and happier place," the late Queen said at her 21st birthday. Nonetheless, the Queen, through her radiant personality, truly personalized and brought the British monarchy to the people of Great Britain, creating a connection between the government and the governed never seen before in recent history. 
Now, I can go on for days about how glorious the Queen was, and what her reign marked for Britain as a constitutional monarchy, and so on. But I'll cut the obituary and sentimental cr-… essence, I mean, because that wouldn't be fit for the splendid and exciting reign Her Majesty has ruled, now, would it? What the people really want to know, what you really want to know is what happens now? Well, the British government has had a decent amount of time to plan what happens after the Queen's passing, in my opinion, so there's nothing to really be confused about. Queen Elizabeth's eldest child, Charles, will now serve as King of England, defender of the faith, and all the other titles that serve some purpose my American-minded brain can't seem to comprehend. Furthermore, Prince William, formerly the Duke of Cornwall and Cambridge, will now be the Prince of Wales, the title given to the heir apparent. Titles aside, the British people and government will also observe a 10-day mourning period for the late Queen. This act has been mirrored by several countries around the world such as Lebanon and Bangladesh, though for different time periods and reasons that I cannot seem to understand. 
The Queen's passing has signified the true transition of Britain in its monarchical form, and on behalf of us all, I can say that we offer our full condolences to the Royal Family and people of England from across the pond.