Records Broken at the 2022 United States Grand Prix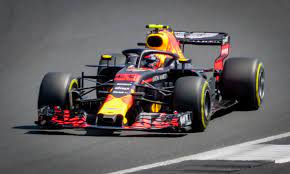 The 10th United States Grand Prix at the Circuit of Americas in Austin, Texas, took place in front of a record breaking 440,000 fans attending the race weekend. Entering this race, Max Verstappen had already claimed the World Drivers' Championship with his victory at Suzuka in Japan two weeks prior, but the Constructers Championship was still at large. If Red Bull Racing did not clinch here, they would likely earn the title in Mexico City, but Ferrari was determined to make that happen. However, things did not go the Scuderia's way. 
As the lights went out and the twenty cars on the grid got away from their grid spots, immediate chaos occurred at turn one. Mercedes driver George Russell and Ferrari driver Carlos Sainz crashed into each other on the first turn, bringing Sainz out of the race due to terminal damage, but Russell was lucky that his car was able to carry on. Alfa Romeo driver Valterri Bottas just fifteen laps later spun out, losing control of his car and was forced to retire from the race. This brought out the safety car, the first time a safety car had been deployed in Austin since 2015, and on the first lap after the safety car reentered the pits, a tire came off Lance Stroll's Aston Martin, sending himself and Alpine's Fernando Alonso into the wall. While Stroll was unable to finish the race, Alonso carried along, beating the odds and taking the checkered flag in 7th, although due to penalties with his crash with Stroll he would fall back to 15th place. 
After a second safety car, the race would go relatively smoothly, with four different drivers leading in the final half of the grand prix. Fan favorite driver Sebastian Vettel even led what could be his final laps led in F1, as he plans to retire at the end of the season. Ferrari's Charles Leclerc, Mercedes' Sir Lewis Hamilton, and Verstappen of Red Bull also led with Leclerc only taking P1 for about a lap, while Hamilton had control of the second half of the race for its majority. However, in the final few laps, Verstappen overtook Hamilton, taking the lead and the win, securing the Constructer's Championship for Red Bull. Hamilton would go onto finish 2nd, and completing the podium was Charles Leclerc in 3rd. 
Following the United States Grand Prix, the F1 circus is set to go race in Mexico City, and the Interlagos in Sao Paolo, Brazil, with the season finale taking place at the Yas Marina Circuit in Abu Dhabi. With both the WDC and the WCC being decided already, drivers can worry less about their teams and more about their personal glory, and will likely do anything to get a win, giving us as fans some great racing to watch.