Brazil Chooses it's New President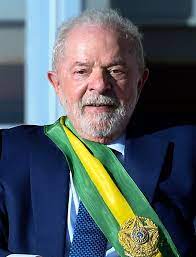 Brazil's New President
For the past three years, Brazil has been consistently talked about regarding climate change and environmental safety. Known for a multitude of things, including its vast beaches, vibrant wildlife, and diverse cities, Brazil contains the majority of the Amazon Rainforest, the world's largest tropical rainforest. However, under the government of former president, Jair Bolsonaro, Brazil's right-wing leader, the country completely disregarded the environment and other growing concerns. It has ignored the rest of the world's pleas to stop the deforestation of the Amazon and has continued to burn down and ravage its own vegetation. During his tenure, Bolsonaro also publicly dismissed LGBTQ groups and women's right campaigners, enraging many progressives in Brazil and the rest of the world. 
Now, Brazil is going to be led by a new president, Luiz Inácio Lula da Silva, someone who already served as president from 2003 to 2010. During his campaign, Lula promised to address Brazil's growing climate change issues and to protect the Amazon. "Brazil is ready to retake leadership in the fight against the climate crisis. Brazil and the planet need a living Amazon," Lula said after narrowly winning the election. So far, Lula's administration aims to remedy the issues that Bolsonaro overlooked, which seems to be a positive for the rest of the planet. He plans on creating new cabinet positions to handle environmental issues and also is looking towards alternatives to many of Brazil's major industries such as logging and mining. However, it is also worth noting that Lula was previously blocked from running for president because of corruption charges against him. Recently though, those charges were dropped by Brazil's supreme court.
Overall, the new overhaul of Brazil's government is looking positive for humanity. While concerns may arise regarding Lula's morality and previous decisions while in power, the importance of the Amazon rainforest cannot be understated. As the world watches and scrutinizes every action, we can only hope that Lula manages to guide Brazil out of their current crisis and usher in a time of relative prosperity.