Coronation of the Royal Family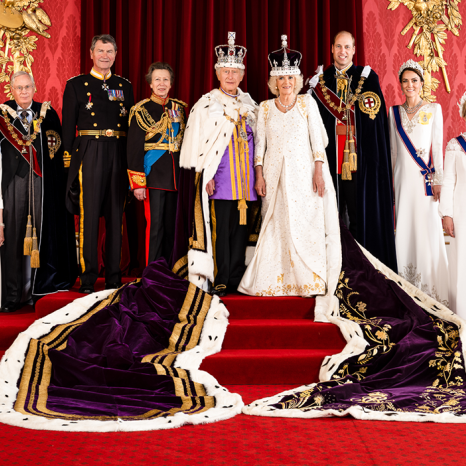 God save the King…or us all? 
There's nothing like celebrating the ascension of a nation's new monarch, especially as we haven't seen one in about seven decades. The recent developments from across the pond are that King Charles III has officially taken up the title of head of state of the United Kingdom and the Commonwealth. Almost eight months since the death of the King's mother, Queen Elizabeth II, the former Prince of Wales ascended through an extravagant ceremony held at Westminster Abbey. With dignitaries and leaders from all around the world, the coronation was nothing short of what the royal family as a whole represents: extravagance, proper, and definitely not a waste of British tax dollars. 
The coronation consists of six different aspects that each have their unique importance to the overall ceremony. These include: the recognition (Archbishop presents the King); the oath (the King will take an oath to uphold the Church and the law); the anointing with holy oil; the investiture and crowning (the King receives the Orb and crown); the enthroning (proclamation of the previous step); the homage (senior peers, bishops, fellow royals kneel and pay homage to the King). These steps hold the main part of the coronation ceremony, yet the occasion encapsulates all of London and the world, as all wait to look at the King for the first as he comes out onto the famous balcony of Buckingham Palace. 
Moreover, despite the attention to detail and properness of the event, all eyes went to the dresses worn by attendees, people who attended, and more importantly those who did not. The two most significant out of the latter group of absentees from the coronation were President Joe Biden and Megan Markle, Duchess of Sussex. The President sent his wife, First Lady Jill Biden, and a delegation to attend the coronation in his place, which caused questions of why the President didn't attend. However, the President was just following protocol and tradition, as no sitting president in American history has ever attended a British monarch's coronation. On the other hand, Megan Markle was also absent from her father-in-law's coronation ceremony, citing uncomfortability with the royal family due to detente the Duchess and her husband, Prince Harry, has had with the royal family for the past few years. 
Nonetheless, the coronation represented a unifying cause in the United Kingdom, bringing people from all backgrounds to the ceremony, which could be seen in the implementation of representatives of different faiths who came to give the King different items needed in the coronation ceremony, such as his scepter and glove. Whether or not you actually watched the coronation (you probably didn't), it is important to realize that we have just lived through a monumental piece of history. Only time will tell what is in store for the monarchy and the United Kingdom.