Mr. Terrence Leve
Every year SMHS brings in at least one new member to their faculty with this year inviting one of the largest amounts. One new teacher that we are thrilled to join our ranks is band teacher Mr. Terry Leve. Mr. Leve is incredibly excited and passionate about music and teaching it. He started his path into music, as most students, in the sixth grade. He says that although so many instruments seemed so appealing to him, he had his mind set on learning the trumpet. During his high school career Mr. Leve knew he wanted to major in music. Being an active participant of the Nashville Youth Symphony as well as his own school's marching band, his love for music only grew stronger. Though already enjoying playing an instrument, Mr. Leve says his "main inspiration came from [his] band teacher." He is still friends with him today and shows that forming strong connections with his students is important to all forms of education. Mr. Leve worked for a long time as a teaching assistant at the University of Tennessee until recently receiving his master's in music from there. Prior he was a band director and teacher in Colorado for the high school he taught at. When asked about what appealed to him about this area, Mr. Leve actually revealed he was born in California. "Originally from L.A., coming to teach here really felt like a homecoming of sorts," Mr. Leve said. Only teaching here for about a month Mr. Leve has already had very good impressions of the students here at SMHS. He admires that they are hardworking and involved. "San Marino kids are very feet on the ground, hands in the dirt sort of students. They don't just watch their programs but like to get involved with them," he said. Mr. Leve believes there are so many things playing music has taught him and hopes that it does the same for students. He says that music has taught him to be "self reliant and self disciplined" and how to be more productive with his time. Music aside Mr. Leve is a "huge sports guy." He is the self proclaimed biggest Dodgers fan and adores college football. In his spare time he enjoys cooking and hanging out with his wife. Many people, no doubt, have questions about how band will be carried out with social distancing. Mr. Leve expressed that the most important thing when it comes to drastic shifts in teaching is to "establish routines and expectations." He believes that if the students know what is expected of them and what to expect from him, everything will be smooth and efficient. We are excited to start working with Mr. Leve and welcome him wholeheartedly to our Titan family.
About the Writer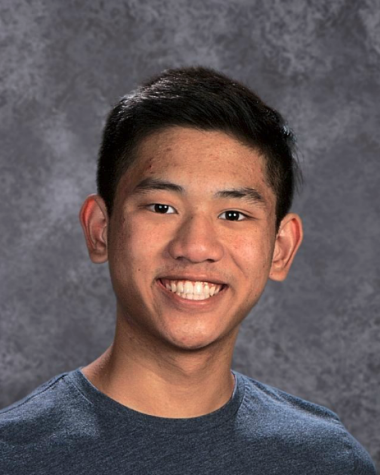 Dexter Win, Managing Editor
Dexter Winn is a senior, and this is his second year on staff for the Titan Shield. Dexter joined Journalism in hopes of developing his writing skills...