Hurricane Sally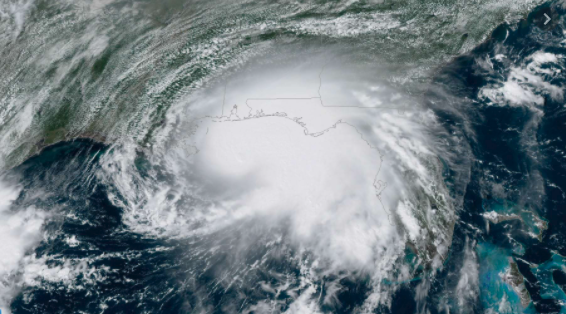 In the year 2020, there have been twenty tropical storms so far during the predicted 2020 Atlantic season; eight more than the average number expected each year. And it hasn't stopped coming. This year, along with the California wildfires, nationwide protests, and the international issue of the COVID-19, 2020 has also featured twenty-two tropical cyclones, ten hurricanes, two of which were considered major hurricanes to add on to the number of tropical storms.
At around 5 AM Central Standard Time in the United States on the sixteenth of September, Hurricane Sally made landfall on the Florida Panhandle and Southern Alabama, hugely affecting the residents of Pensacola, FL, Mobile, AL, and other surrounding towns and cities. The deluge from Sally earlier on poured down 'four months of water in four hours', according to officials from the area. The catastrophic flooding turned roadways into waterways, and more than half a million people were left without electricity for hours.
Moving at the incredulously slow speed of two miles per hour, Sally first hit as a Category 2 hurricane with winds at 105 mph. It quickly became a tropical storm as the winds inched over Florida and Alabama; as the storm progresses, residents of Georgia face risks of flooding and destructive winds. The Carolina states will be affected by Sally as well. At least three hundred and fifty people had to be rescued from one Florida county.
As the remnants of the destructive Hurricane Sally follow the previous hurricane that hit the southeastern coast of the United States, Hurricane Laura, officials and weary residents are keeping a sharp eye on the other hurricanes threatening the Gulf Coast. Hurricane Teddy is currently expected to hit next week, while another storm is expected to possibly form, in the Caribbeans; if it does, it will be named Hurricane Wilfred, the last preselected name of the 2020 hurricane season. If Wilfred does indeed form, officials expect even more hurricanes before the end of the season. If there are, seeing as Wilfred is the last preselected name of the year, the hurricane names will be forced to go into the Greek alphabet.
So far in recorded history, only the hurricane season in the year 2005 has ever gone into the Greek alphabet. 2005 featured extremely powerful and memorable storms like Katrina, Rita, and Wilma. That year, the National Hurricane Center was forced to name six hurricanes with letters from the Greek alphabet before the end of the season: Alpha, Beta, Gamma, Delta, Epsilon, and Zeta. Officials now predict that 2020 will almost definitely continue into the Greek letters.