Mrs. Debi Cribbs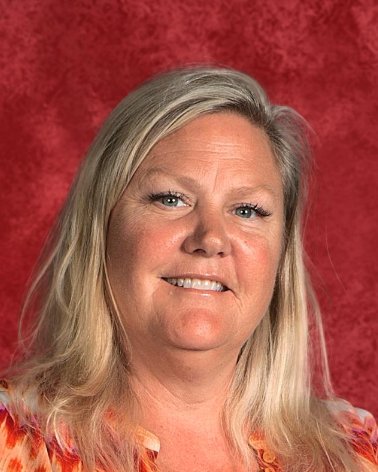 With ten years of experience working in the San Marino School District, the transfer from Huntington Middle School to the high school was easy for Mrs. Debi Cribbs. Ever since she started working part-time at Carver Elementary, Mrs. Cribbs had grown accustomed to the myriad of positions in the district, along with the duties of an Administrative Assistant and the tasks of being a part of the PTA and PTSA. In light of recent circumstances, Mrs. Cribbs continues to adjust to the way that her job has been altered by Covid-19. Mrs. Cribbs also has the distinction of being a product and a graduate of SMUSD schools. Her father also attended SMUSD schools. She still lives in the community and her two sons now attend SMUSD schools. 
Having an initial goal of becoming a teacher, Mrs. Cribbs ultimately decided against it right before she graduated. "[Another] dream of mine way back was to be a School Psychologist. I feel that would have been an interesting job," Mrs. Cribbs said. Despite the many career options, her main intention all along was to assist others to the best of her ability, so the occupation of being an Administrative Assistant aligned with Mrs. Cribbs' job ideals. 
Additionally, Mrs. Cribbs explains the aspects of Covid-19 that are hard for her to adjust to. "When we are in the office we must wear a mask if people are around and that is a bit uncomfortable," Mrs. Cribbs said. Because of the lack of human interaction, Mrs. Cribbs also finds difficulty in adjusting to virtual meetings, as she prefers being in the presence of real people.
Although she is excited to work with students once it is possible, Mrs. Cribbs looks on the bright side and still finds joy in other ways. "Working with the new Assistant Principal, Mr. KC and Mr. Irie as well as the counselors and teachers and all of the support staff is great!" Mrs. Cribbs said. The daily responsibilities of her job prompt her to prepare for the AP and PSAT exams with the support of Assistant Principal, Mr. Kassam-Clay. Mrs. Cribbs also responds to phone calls and emails from both parents and students. "I work in the Library as well. I was a part of distributing textbooks and materials to all the students for all of their classes," Mrs. Cribbs said.
Thus, Mrs. Cribbs is immensely involved at the high school, as she takes part in numerous important aspects and roles to help as many people as she can. Despite the obstacles of Covid-19, Mrs. Cribbs continues to persist and adapt to the changes to the best of her ability until conditions improve to where face-to-face interactions are safe.