Virtual Sweets & Songs Choir Concert
The world is still undergoing a pandemic and virtual education is still taking place. Despite being unable to be at school in person, our choir program's students continue to practice and learn repertoire online for future concerts and competitions. On October 30, our choirs held the Sweets and Songs concert virtually this year. Students recorded a video of themselves singing the songs while following a conducting video. Then the videos undergo a series of edits and overlaps to become the current version of the virtual concert we see today. "It was a bit nerve wracking because I'm used to singing in a choir and for the virtual performance we had to record ourselves singing alone which made it more difficult," Tara Yassamy, 9, said. "It felt weird singing by myself alone in my room to a karaoke track, but I had done a virtual choir before so it also felt normal," Megan Choi, 9, said. The concert consisted of songs that were upbeat and up-lifting. The concert was started off my Maddie Wasserman, 12, presenting the introduction, followed by Concert Choir performing the song "Opening Up," Emily Lee,12, singing "Vienna,"  Emi Heller, 9, singing "Ob-la-di, Ob-la-da," Stanley Wong, 11, singing "Keep Your Head Up," Lindsey Segimoto, 9, singing "Home," Kathryn Lytle singing "I Will Survive," and finally Chamber Choir performing "What do I know." After watching the concert, many choir members were pleased with how it turned out. "I was surprised at how great the concert turned out. It made me happy to hear our choir harmonizing and singing together," Tara Yassamy, 9, said. "I think the concert had a great song selection and it came together very nicely. Although I wish we were all singing in person, it reminded me of all the great times we had singing in the past and I know we will have more amazing concerts in the future!" Megan Choi, 9, said. Despite being unable to perform a concert in person, our choirs were still able to pull through and present a concert to uplift people during these times. If you want to watch the concert you can use this link: https://www.youtube.com/watch?v=sjR8UUpuX_4&feature=youtu.be.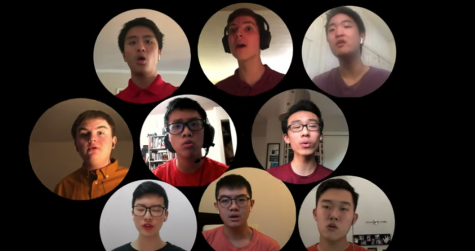 About the Writer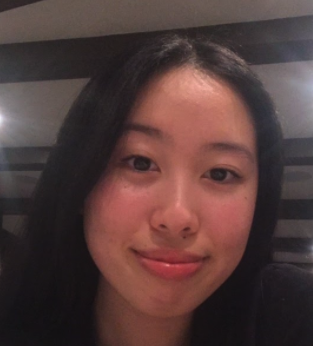 Catie Tang, Copy Editor
Hi I am Catie Tang! This is my first year in Journalism, and I am currently a sophomore. I have an older sister who is currently a Junior. Some activities...