Girls Golf Banquet 2021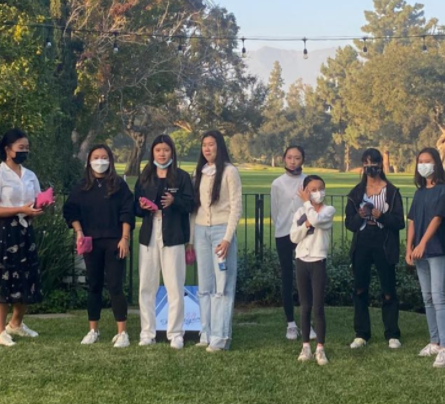 On Friday November 5, the girls golf team had their banquet. Their season had officially ended, and they won 3rd place in the Rio Hondo League. 
At the banquet, the girls played various games such as ping pong, a bean bag toss, Scrabble, and so much more. The event was full of festivity as the players, parents, and coaches had a great time together. 
Camille Tai, 9, received the rookie of the year award. Audrey Ly, 9, received the great attitude award. Mina Gonzalez,9, won the grittiest athlete award. Glenda Chen, 12, received the team player award. Erica King, 12, received the love of the game award. Lastly, Captain Janette Fu, 12, received the most valuable player award as well as the MVP award. 
If you have any questions or are interested in joining the girls golf team, please contact Coach Ted Chester at (626)657-5718 or [email protected].